It's such an honor to receive an invitation from
What I Wear
to join
Support FAB
(Fashion Against Bullying) campaign. Fashion bullying is real. It does happen especially in the places with less liberality and individual rights appreciation. I've experienced a kind of fashion bullying too, so I fully support FAB and made a FAB t-shirt (welll, the t-shirt is now a one shoulder top after the cuts, actually ;p). I also share my story here :D I hope my story can inspire and spread hope to the world ;)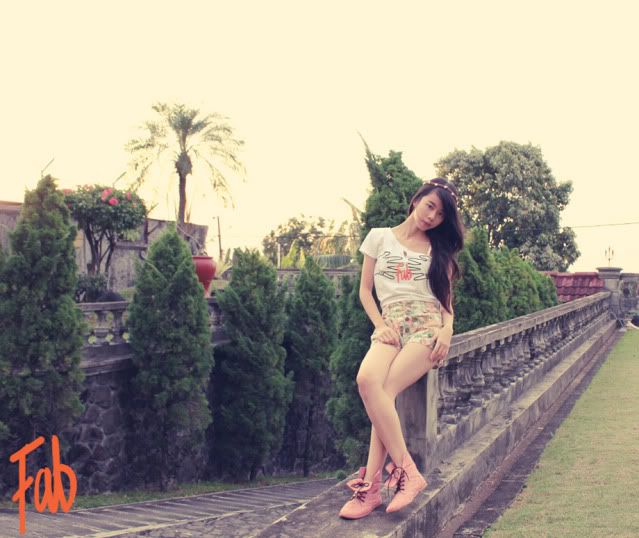 If you think that only fat people got bullied, then you're totally wrong. Maybe average people out there think that being skinny is good; hell yeah, supermodels are skinny. And I know that some people desperately want to be skinny. But instead of receiving compliments, I got bullied because of my (super) skinny body. Actually people around me didn't mean to bully me and my skinny look. They just told me how skinny I am and I have to gain more meat on my bones. Sometimes, they also tell me not to wear those clothes, you'll look skinnier; wear these clothes and you won't look that skinny. Eat more, do that exercise, all those things. I knew they didn't mean to bully me but to be honest, it made me feel uncomfortable and not confidence with my own body.
Above all of those pressures, I've experienced worse bullying when I was in junior high school. I still remember when a boy in my school accused that I wore fake bo*bs to look curvy and sexy. For me, it was just another way from him of saying "you're too skinny, how come you have curve?". I was so angry that time. For some time, I let their words pulled me down. I used to be so picky at buying clothes. I often refrained from buying clothes that I wanted so bad just because those clothes don't look good on skinny people. I also ate more and took food supplements. But my scale stuck at the same number for 3 years (I'm sure all of you who are struggling to lose some weight envy at me rite now). So then, as I grown up, I began to accept the fact that I'm skinny. I realized that instead of wasting my time to hate my own body, I should be grateful with what God gives to me. What's wrong with being skinny? I got the body like Korean stars'! Hahaha. And this mindset is also true for those who think they're fat. Just start thinking that you're not fat; you're curvy. And curves are sexy! You don't know that skinnies are suffering from bullying too. Nobody's perfect, so let's learn to love our imperfect body perfectly. Enjoy life!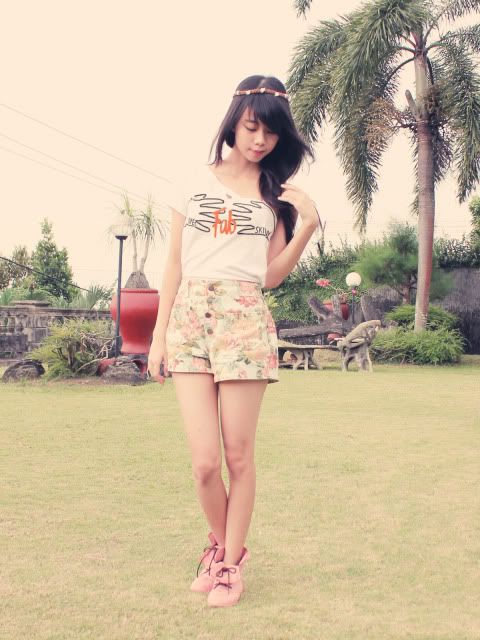 Head-to-toe details: DIY floral headband, DIY FAB top, Unbranded floral high-waist shorts, AdorableProjects pink suede boots (again :p).




Last, go check my GARAGE SALE here ;)