Hi! I come back! :3 So sorry for my habit of leaving this blog too often :( I knowww I'm such a lazy blogger :( I can't believe I have left for more than a month and when I comeback it's 2013 already….. and oh, Happy New Year my fellow lovely readers! :* I know it's too late to say but I wanna wish you all enjoy the each day of 2013. May all of your resolutions and wishes become true! :)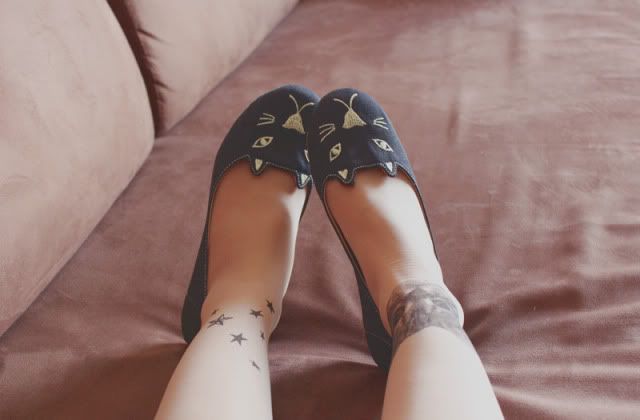 Btw, do you notice that my outfit in this post looks so different compared to my outfits in the previous posts (which are soo pastel)? :p In my last post I wrote that I'm not so into dark colors, but I think this glittery gray cropped sweater from Picnic is worth the try! So is my new black cat shoes, looove!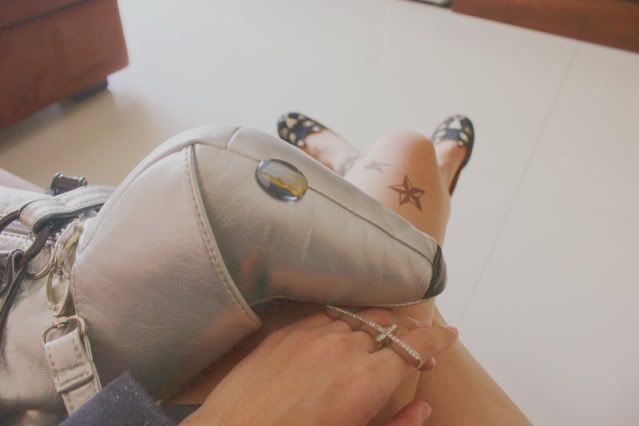 Head-to-toe details: Asos kitty headband, Picnic glittery gray cropped sweater, sheer polka top as inner, Unbranded polished leather skirt, Forever 21 sideways cross ring, Ribbon metallic doggie purse, stars & kitty tattoo stocking from Luvely Pink Shop, Catly Shop black cat flats.
Lastly, hate to say this but I may be leaving this blog (again and again…) for about 2 weeks because the final exam is coming :| Wish me luck! And oh, enjoy preparing yourself for Valentine's day everyone! :D